Talking Dog is a small white dog with black ears and nose and a black spot on his back, wearing a red collar with a yellow dog tag. He mostly appears as a background character, but always has something to say. When he stays with the girls he is shown to be blunt, abrasive and insulting in that episode, though his demeanor remains straightforward and earnest. In "Mo Linguish" he was the only one in the city whose English was good enough to reverse Mojo Jojo's language lessons. He is frequently abused in almost every appearance he makes, but, as a running gag, no one ever seems to regard his pain and simply ignore him. Most of the time these incidents are caused by the Powerpuff girls accidentally hitting him or crushing him under some object, or villains like Mojo Jojo doing something to him on purpose or by mistake (like pulling off his tail). The only time that the girls seemed to injure him deliberately was when Bubbles was attempting to be hardcore. Talking Dog was driving for some reason, and Bubbles ripped the roof off of his car and punched him repeatedly, sending him skidding on the road.

Copyright: http://en.wikipedia.org/wiki/List_of_The_Powerpuff_Girls_characters#Talking_Dog
http://powerpuff.wikia.com/wiki/Talking_Dog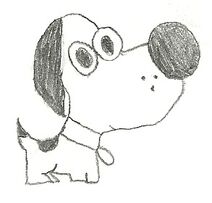 Community content is available under
CC-BY-SA
unless otherwise noted.